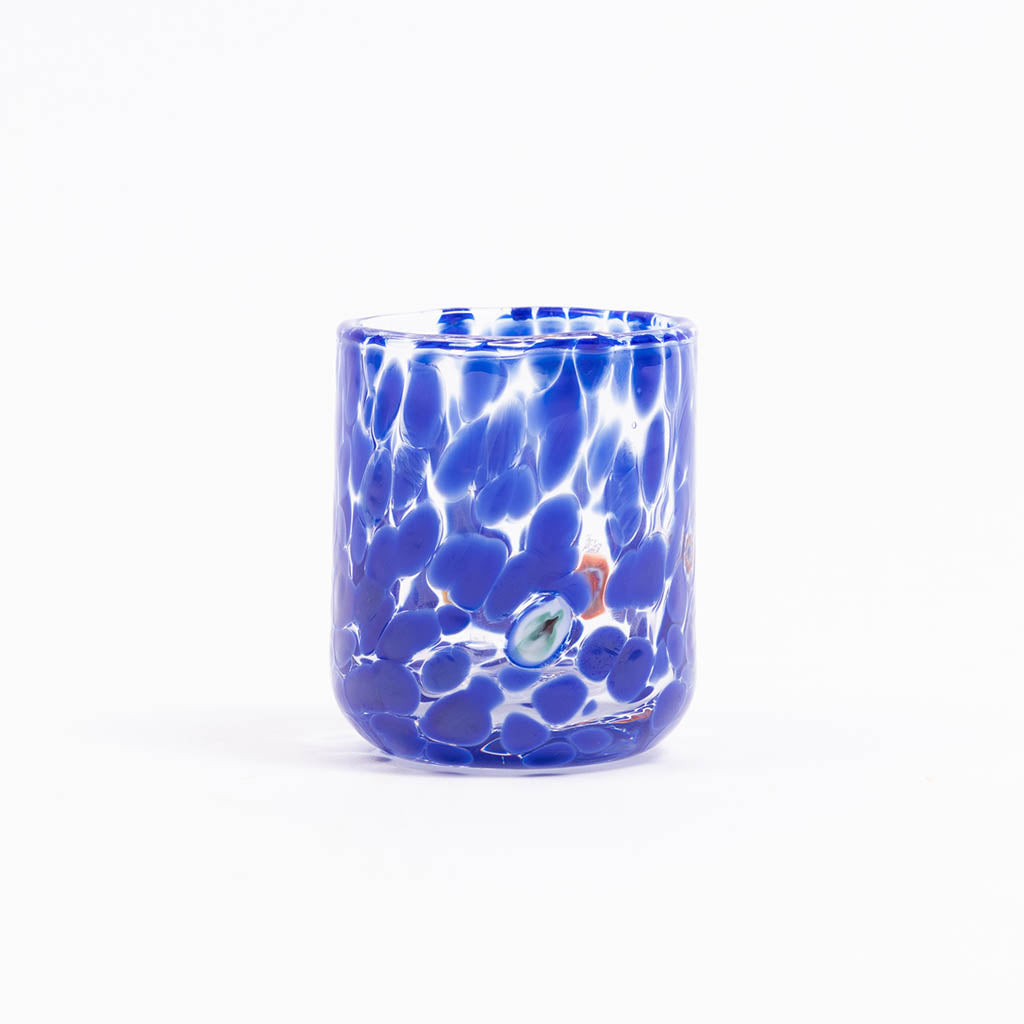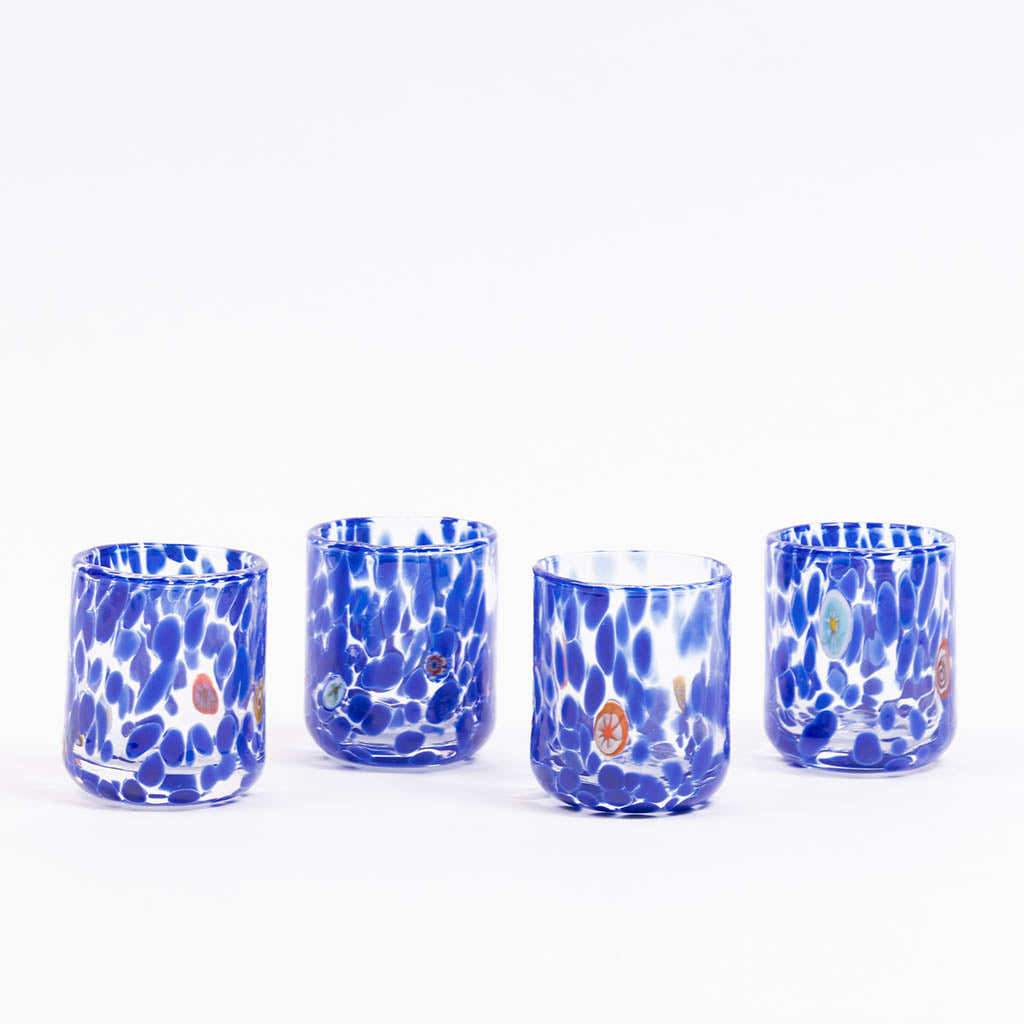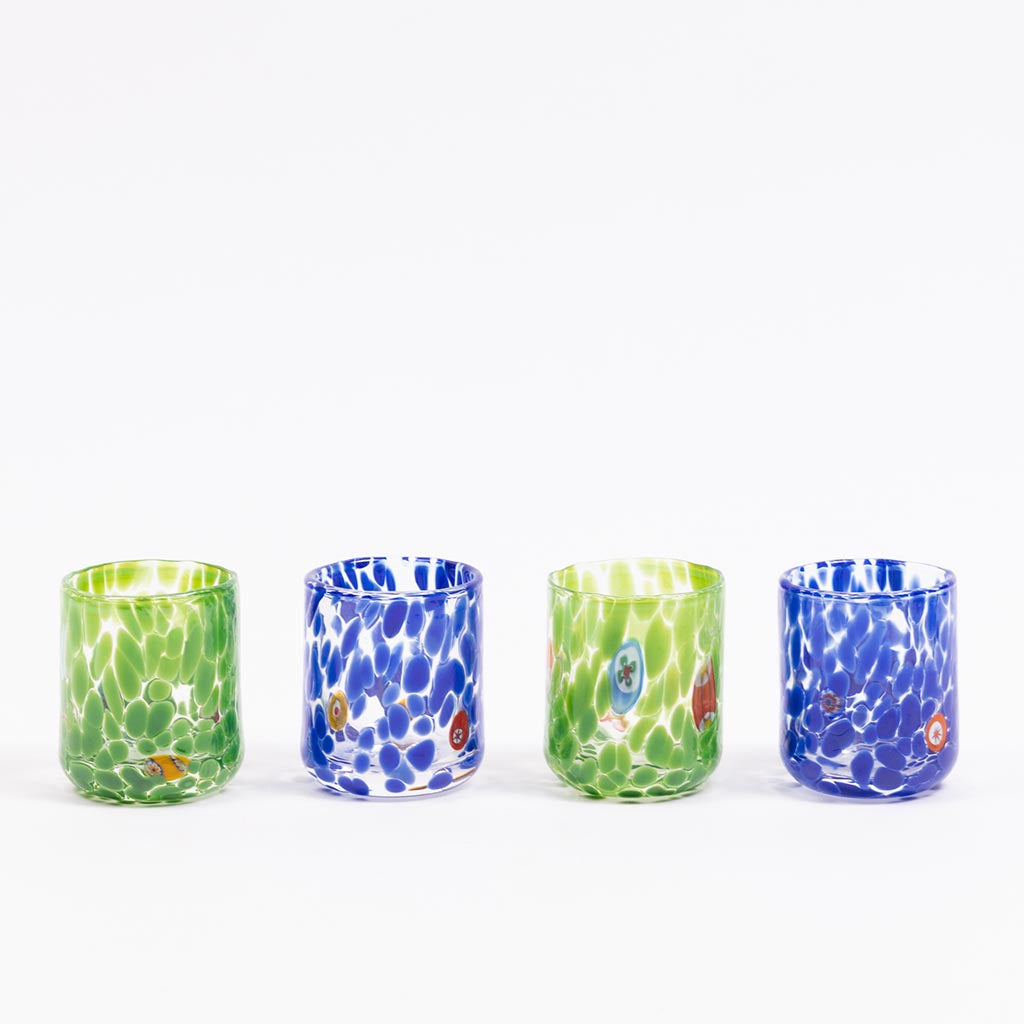 Limited edition blue Murano shot glasses.  

Mix and match with our other colours to create your own set.
These beautiful mini glasses are hand blown by master glass blowers on the Island of Murano. Each on is truly one of a kind, accented with tiny murrina details.
These colourful little glasses are perfect for an after dinner amaro or limoncello!
Dimensions (cm): 5 x 4.5
Dishwasher safe.
Handmade in Murano, Italy.
Please note that this is a handmade artisanal product, therefore no two are exactly alike.