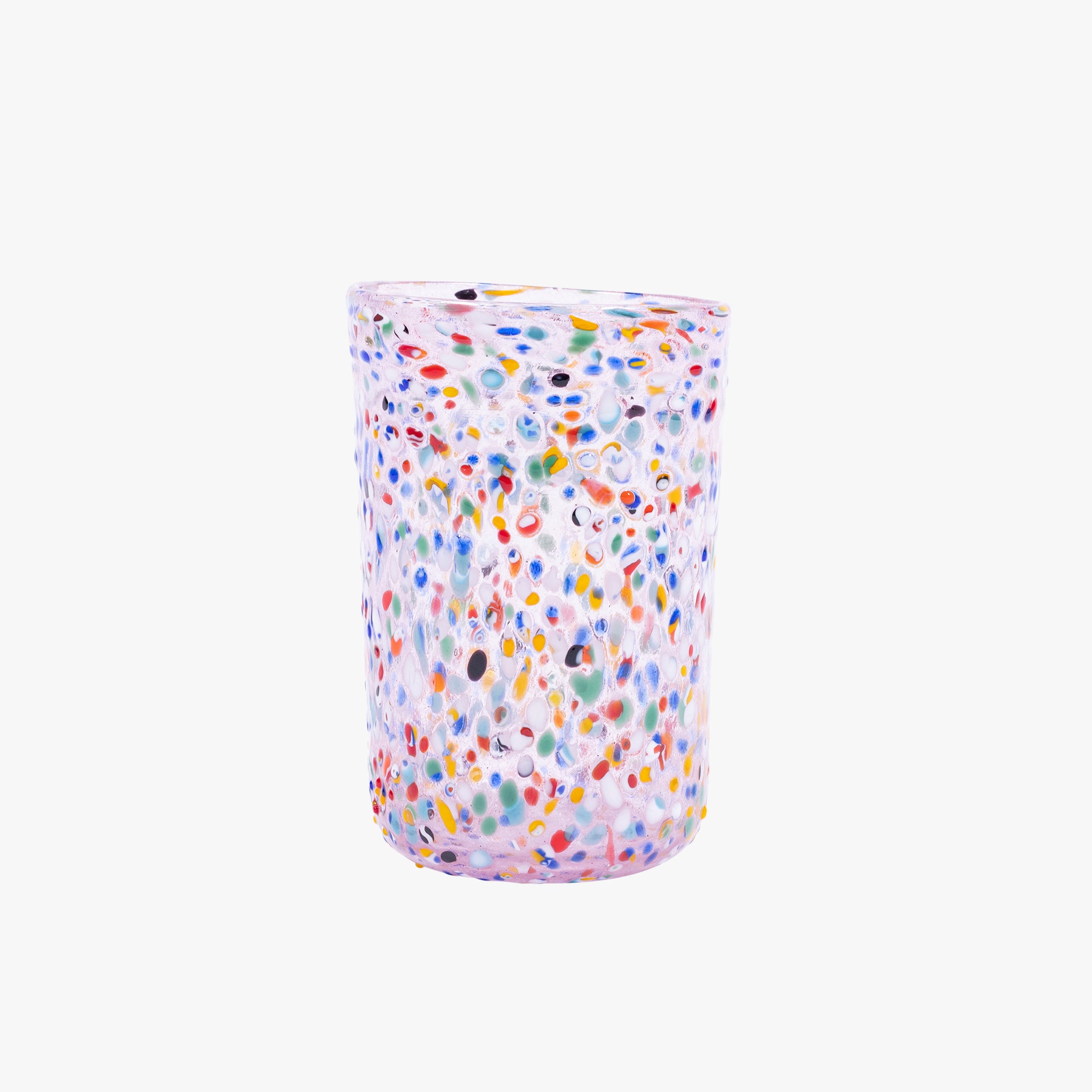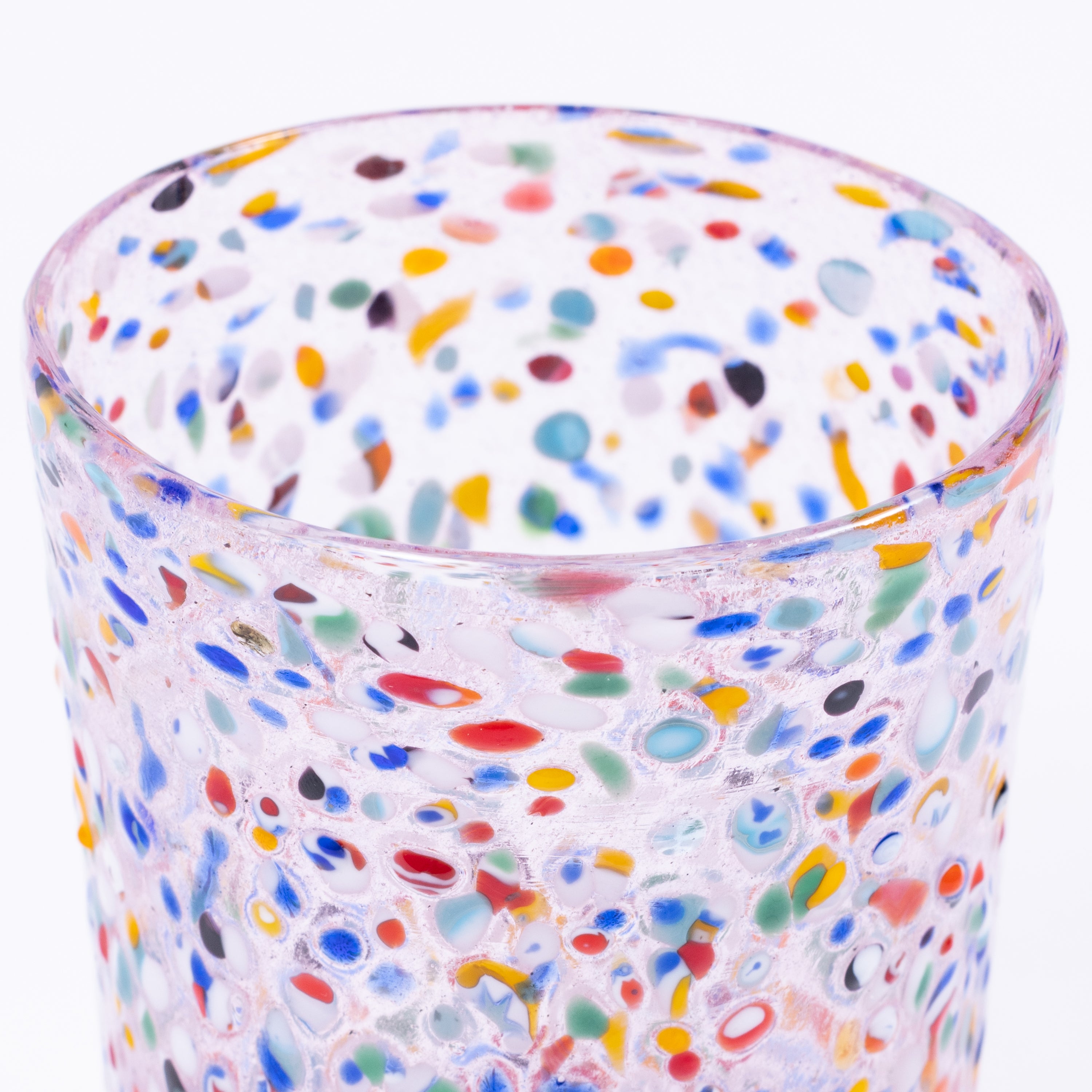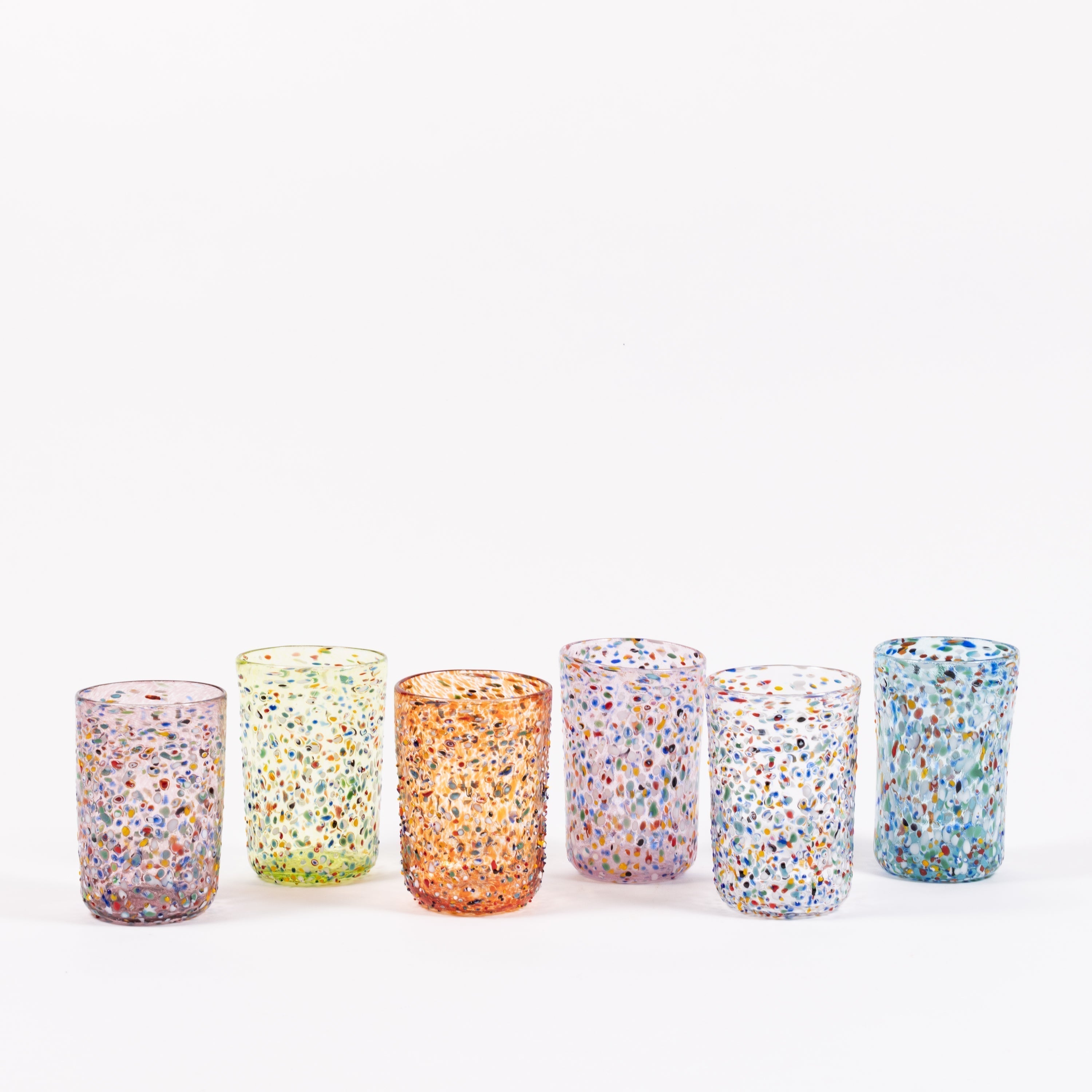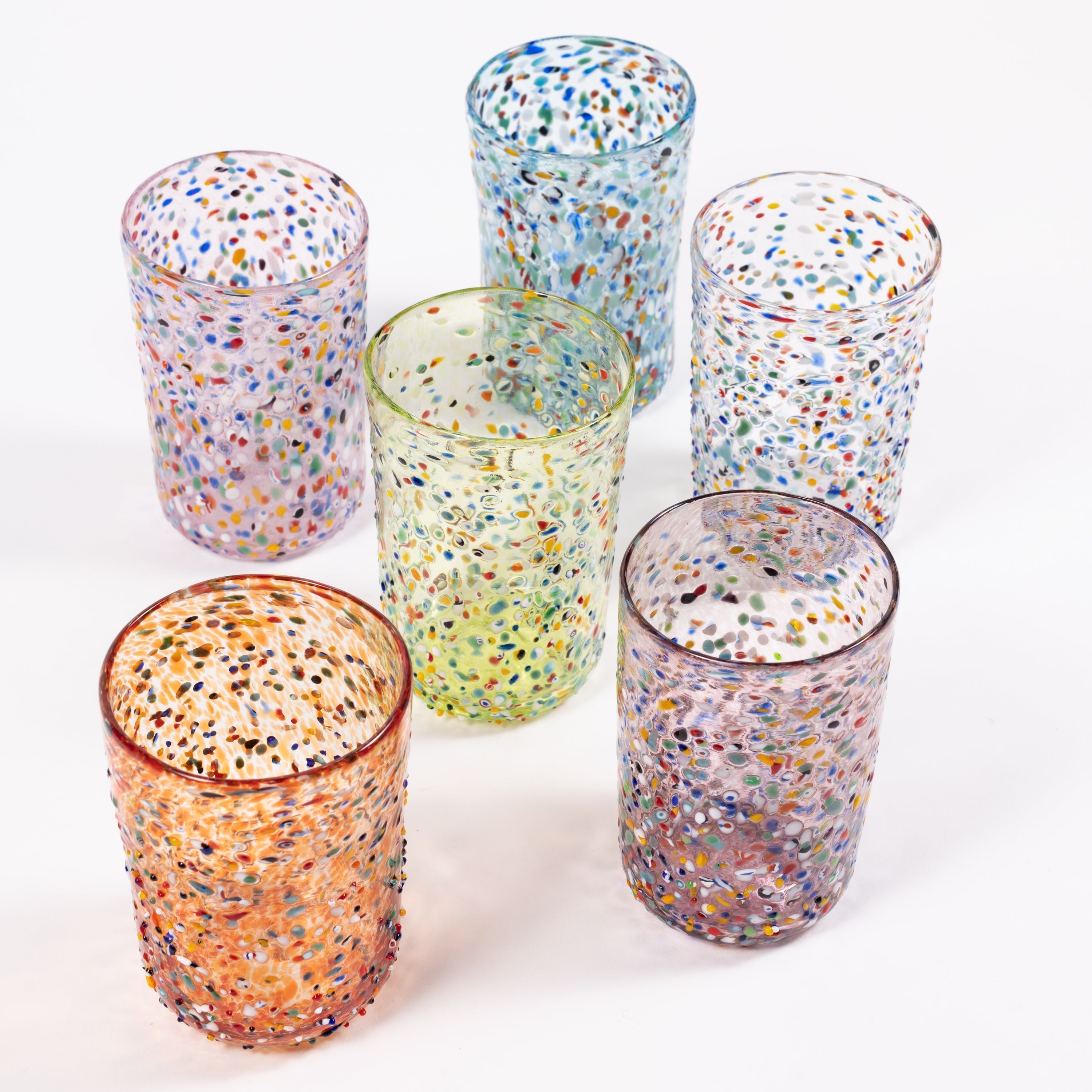 Our Murrina tumblers are mouth-blown and expertly shaped by hand in Murano. These glasses are accented with thousands of tiny 'Murrina' pieces that give the glass its distinctive texture and character.  
These handmade tumblers are talking pieces for guests and the perfect edition to your maximalist table!
Available in a range on six colours for you to mix and match.
Colour: Pink
Dimensions (cm): approx. 13 (H)
Handmade in Murano, Italy